Learning Criminal Law as Advocacy Argument
$24.57 Out of stock
New
Paperback
Shipping only $395
Order now and this item
SHIPS TODAY!
This item earns

39

LawRewards points!What are LawRewards?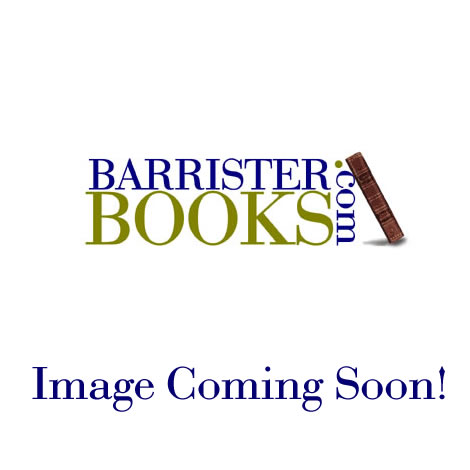 Product Description
How Can You Know the Issues on the Exam Before You Go into the Exam Room?

In each criminal-law topic (and in all courses), there is a leading repertoire of core issues that needs to be identified and then resolved with advocacy argument. This pattern of issues and arguments arises from embedded and recurring factual patterns and the resulting criminal law performance of prosecutors, defense lawyers, trial and appellate judges, and legislators over decades and even centuries. One experienced law professor describes the task as learning "the recurring fact patterns which are merely summarized by doctrinal labels."

Since limited course time imposes severe restraints on the scope of what can actually be covered, your professor teaches and presents only some of the core issues and related arguments from these repertoires in her course and on her criminal-law exam. How could she do otherwise? To take one generally taught and often tested topic from criminal law, felony murder (killings committed in furtherance of certain felonies including robbery) presents a complex pattern of well-recognized and recurring fact patterns and resulting issues. To "know" felony murder, then, is to be able to recognize these issues in class and in exam fact patterns, and to be able to resolve them with advocacy arguments. Since you can systematically learn the set of core issues and arguments in each topic presented by your professor during her course, you can definitely "know the issues before" you go "into the exam room." The exam then presents no surprises.

The need for Learning Criminal Law as Advocacy Argument is straightforward: More than most other books about the criminal law, this presentation focuses on Learning Criminal Law as Advocacy Argument, the title of the book. In each criminal-law topic, it presents in building-block form the leading repertoire of core issues and arguments so that you can concentrate on learning and practicing those that your professor has stressed in class, in her materials, and on her old exams. Some of these issues will appear on your exam.
Information
| | |
| --- | --- |
| Condition | Used |
| Shipping Availability | This item ships within the next business day. |
| Heavy | No |
| Format | Paperback |
| Author | Delaney |
| ISBN | 9780960851461 |
| Edition | 2004 |
| Publisher | John Delaney |