Emanuel Law Outlines: Evidence
$27.03 Out of stock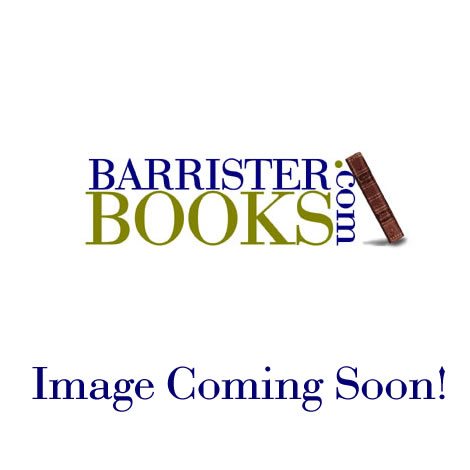 Product Description
Emanuel Law Outlines: Evidence comes to you from Steve Emanuel, one of the most trusted names in law school study aids.You've seen your classmates pore through them and soon you'll know why: Emanuel Law Outlines are among the very best commercial law school outlines available.

The reason: Steve Emanuel and his team of sharp legal experts put into each Emanuel Law Outline the crucial essentials of what you need to know about law in order for you to succeed. They tell you how law professors test and what they test on and for each individual legal topic they present the key information in a form that's concise and astonishingly comprehensible.

Emanuel Law Outlines: Evidence focuses on the Federal Rules of Evidence, now adopted not only in the federal system but in more than half of the states. But you also learn the longstanding rules of Evidence-- the common-law approach to classic problems like hearsay and the various privileges. You'll find detailed coverage of all the major casebooks, including Weinstein, Mansfield, Abrams & Berger; Green & Nesson; McCormick; Mueller & Kirkpatrick; and Waltz & Park. Emanuel Law Outlines: Evidence includes over twenty easy-to-follow flowcharts.

If you're looking for a superb study guide, we highly recommend the Emanuel Law Outline series!
Information
| | |
| --- | --- |
| Condition | Used |
| Shipping Availability | This item ships within the next business day. |
| Heavy | No |
| Format | Paperback |
| Author | Emanuel |
| ISBN | 9781454824848 |
| Edition | 2013 |
| Publisher | Aspen Publishing |