Mastering Environmental Law
$38.95 Out of stock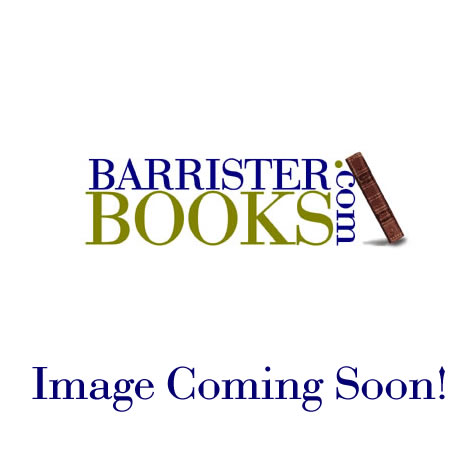 Product Description
Mastering Environmental Law is designed to supplement law school courses in environmental law that focus principally on federal programs that regulate the release of pollutants and the use and disposal of toxic substances. The book begins by introducing and explaining in plain language the analytic frameworks used to identify and understand environmental problems, the basic policy approaches that have been employed to address those problems, and recurrent themes faced in legal approaches to controlling pollutants and toxic substances. The book then provides a straightforward exposition of common law approaches to environmental problems, including a discussion of the benefits and shortcomings of common law remedies. The scope of federal authority to address environmental problems is considered, discussing the practical limitations imposed on the federal government by the Constitution and the resulting emergence of "environmental federalism." Because most federal law relating to environmental law is administered by regulatory agencies, the book also provides a concise, but comprehensive introduction to administrative law doctrines that affect the agencies' implementation of the statutes they are charged with administering.

The book then provides a detailed description and analysis of the major federal regulatory programs that relate to pollution control and toxic substances: The Clean Air Act, the Clean Water Act, the Solid Waste Disposal Act, and the Comprehensive Environmental Response, Compensation, and Liability Act. Other federal statutes such as the Toxic Substances Control Act, the Pollution Prevention Act, the Emergency Planning and Community Right-to-Know Act, the Occupational Safety and Health Act, Safe Drinking Water Act, and the Food Quality Protection Act are treated in more summary fashion, emphasizing the different approaches that have been adopted in these statutes to address the use and disposal of toxic or hazardous substances. A chapter on environmental enforcement is also included.

Each chapter begins with a roadmap describing the key objectives to be addressed in the chapter. A checklist of the major themes is provided at the end of each chapter. Mastering Environmental Law offers a concise and condensed, but complete, description and analysis of the law covered by the most frequently used texts in American law school courses in environmental law.
Information
| | |
| --- | --- |
| Condition | New |
| Shipping Availability | This item ships within the next business day. |
| Heavy | No |
| Format | Paperback |
| Author | Williams |
| ISBN | 9781594604317 |
| Edition | 2015 |
| Publisher | Carolina Academic Press |