Law In A Flash Flashcards: Multistate Bar Exam Review Set
$276.95 Out of stock
New
Flashcards
$27695
List Price: $299.95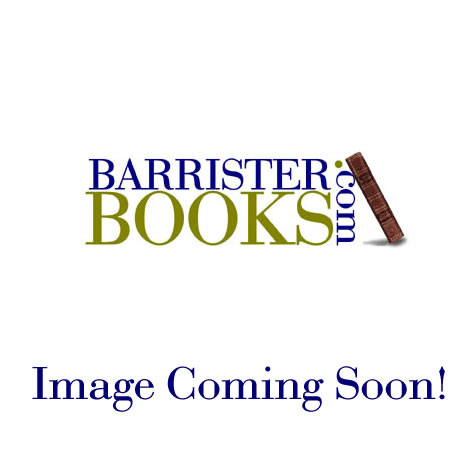 Product Description
Law In A Flash: Multistate Bar Exam Review Set
is a top study aid for the Multistate Bar Exam (MBE). If you're taking the MBE, you've got a mind-boggling amount of work to do. You have to learn between thirteen and thirty-one state-specific subjects, well enough to answer random questions about them. On top of that, you've got to know the MBE subjects in excruciating detail. But now you've got help: the
Law In A Flash: Multistate Bar Exam Review Set
.This set of specialized law school flashcards will teach you everything you need to excel on the MBE. The program utilizes modern learning techniques that make learning, memorization and application fast, easy, and far more effective than traditional review materials.
There's a reason why we can barely keep this product on our warehouse shelves: because law students have come to realize that if you use
Law In A Flash
flashcards, legal principles and issues cement themselves in your mind forever, and when you read an exam question, these principles and issues will jump off the page and you'll be off and running.
Each
Law In A Flash
title gives you from 350 to 650 cards. You start with basic black letter principles, then progress to short, interesting hypotheticals that perfect your ability to apply theory to facts --
the single skill that distinguishes top law students from the rest of the pack!
. As you study further, you'll be building on your knowledge one simple step at a time, so you'll reinforce what you know, and learn what you don't.
Whether you want to get a head start on your studies, your bar review course is already underway, or you aren't taking a bar review course at all, you'll find that the
Law In A Flash Multistate Review Set
is the best way to guarantee you'll pass the MBE.
This 10-box set includes:Constitutional Law I (National & State Powers)
Information
| | |
| --- | --- |
| Condition | New |
| Shipping Availability | This item ships within the next business day. |
| Heavy | Yes |
| Format | Flashcards |
| Author | Emanuel |
| ISBN | 9781565425903 |
| Edition | No |
| Publisher | Aspen Publishing |