Business Law: Principles and Cases in the Legal Environment
$134.95 In stock:
New
Hardcover
$13495
List Price: $141.95
Hurry! Only 1 left!
FREE SHIPPING!
This item ships within the next business day.
This item earns

134

LawRewards points!What are LawRewards?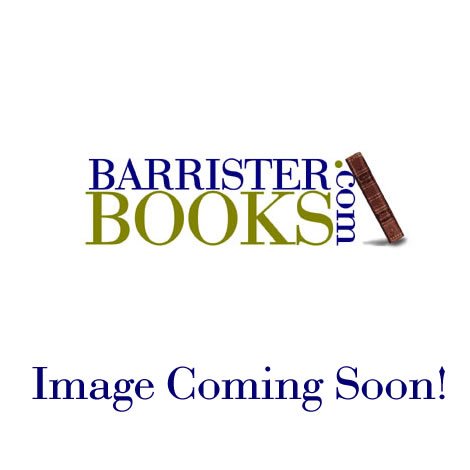 Product Description
Divided into nine parts, each devoted to a specific area of the law, this comprehensive business law book provides detailed and readable coverage of all the areas typically included in a legal environment survey course.
Well-written and comprehensive, this text offers:
User-friendly text, written in an informal style and avoiding "black letter law" statements whenever possible.
A continuing thread case that ties the materials together. Each chapter begins with an "Agenda" that highlights the major legal issues from the chapter that are likely to be relevant to this hypothetical case. The case involves three students starting their own business (a software venture called eClass). Throughout the book, application and ethical questions address particular legal issues and call for students to offer guidance to the firm.
A classic case and a contemporary case in each chapter. Additional cases will be included on the companion website.
Helpful discussion questions, case problems, and writing assignments at the end of each chapter.
Exhibits throughout the book that help make the concepts easier to understand
A flexible organization, with numerous parts, that provides a wide array of possible course coverage. Many topics offer more chapters than the typical legal environment book.
A companion website that will include additional information and links to enhance the book's coverage.
Business Law: Principles and Cases in the Legal Environment presents a scholarly, in-depth, and comprehensive approach to business law that is clear, understandable, and accessible.
PART I. Foundations of Law and the U.S. Legal System
1. Introduction to Law
2. Business Ethics
3. The U.S. Legal System and Court Jurisdiction
4. Dispute Resolution
5. Constitutional Regulation of Business
6. Torts
7. Crimes and Business
8. International Law
PART II. Contracts
9. Introduction to Contract Law and Contract Theory
10. Contractual Formation: Offer, Acceptance, and Consideration
11. Elements that Can Negate a Contract: Capacity, Reality of Consent, and Illegality
12. Writings and Interpretation of a Contract
13. The Rights of Third Parties; Assignments and Delegations
14. Discharges and Remedies
PART III. Sales and Leases
15. Formation of the Sales Contract: Contracts for Leasing Goods
16. Title and Risk of Loss
17. Performance and Remedies
18. Warranties and Product Liability
PART IV. Negotiables
19. Introduction to Negotiables: UCC Article 3 and Article 7
20. Negotiability
21. Negotiation and Holders in Due Course Holders by Due Negotiation
22. Negotiables: Liability and Discharge
23. Bank-Customer Relations/Electronic Funds Transfers
PART V. Debtor-Creditor Relations
24. Secured Transactions. Interests and Perfection
25. Secured Transactions. Priorities and Enforcement
26. Other Credit Transactions
27. Bankruptcy
PART VI. Agency
28. Agency: Creation and Termination
29. Agency: Liability for Contracts
30. Agency: Liability for Torts and Crimes
PART VII. Business Organizations
31. Formation of a Business
32. Operation of a Business Organization
33. Business Terminations and Other Extraordinary Events
34. Securities Regulation
PART VIII. Government Regulation of Business
35. Antitrust Law
36. Consumer Protection
37. Environmental Protection
38. Labor and Fair Employment Practices
PART IX. Property Protection
39. Real Property and Joint Ownership
40. Intellectual Property, Computers, and the Law
Information
| | |
| --- | --- |
| Condition | New |
| Shipping Availability | This item ships within the next business day. |
| Heavy | No |
| Format | Hardcover |
| Author | Davidson, Forsythe, Knowles |
| ISBN | 9781454838777 |
| Edition | 2nd ed., 2014 |
| Publisher | Aspen Publishing |